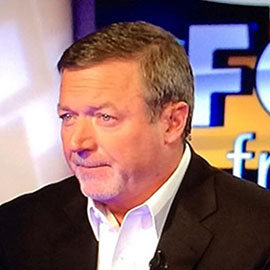 Frank G. Gallagher
Frank G. Gallagher has over thirty years of international experience providing personal protection, intelligence gathering, counter-terrorism operations, surveillance detection, threat analysis, and security training in both the private security sector and the United States Military. Mr. Gallagher is a former executive vice president for the Amyntor Group. Since 2006, Mr. Gallagher worked for the US Department of State's Anti-Terrorism Assistance (ATA) Program training foreign protection agents in VIP protection and VIPP-TST (Tactical Support Team) courses. He helped to rewrite the PNL (Protecting National Leaders) course, and is recognized as a subject matter expert by the US Department of State. Prior to the ATA Program he served Blackwater Security as Lead Instructor for the Protective Service Details (PSD) portion of the State Department's Worldwide Personal Protective Services (WPPS) 'High Threat Protection Training' program. Before WPPS Mr. Gallagher worked in Iraq for the Counter Terrorism Special Operations Forces under DoD as the Deputy Program Manager for the team from the Bureau of Diplomatic Protection responsible for training the Iraqi PSD teams that are now protecting the new Iraqi leadership. Most notably he was the Agent in Charge (AIC) of Ambassador L. Paul Bremer's security detail in Baghdad, Iraq where he was responsible for the day to day safety and security of the Presidential Envoy. Mr. Gallagher designed and supervised the motorcade operations, CAT team operations, foot formations, surveillance detection, and helicopter support procedures that helped make the mission a success. Previously Mr. Gallagher worked for International Business Resources (IBR) where he was responsible for the creation, training, and outfitting of both the CBR (Chemical, Biological, and Radiological) and 'Hostile Environment Training' programs. Mr. Gallagher also conducted international security surveys for multi-national clients to ensure their adherence to acceptable risk management standards. Earlier he served as the Director of Security for former US Secretary of State, Dr. Henry A. Kissinger, where he was responsible for the safety and security of Dr. and Mrs. Kissinger domestically and internationally, publicly and privately, as well as the recruiting and training of the members of the Protective Service Detail. Mr. Gallagher is a veteran of the United States Marine Corps where he served as a member of 2nd Reconnaissance Battalion. Frank is the co-author of the book "The Bremer Detail: Protecting the Most Threatened Man in the World".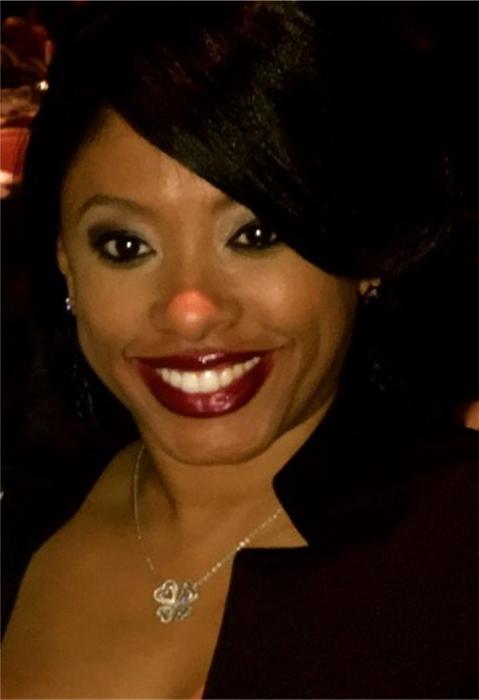 Asia D. Smith
With over 30,000 hours of training and research, Asia currently serves as the Domestic Violence Specialist for the City of Newark and the Public Safety Department. She's a Certified Lethality Assessor; Research Analyst; Domestic Violence and Sexual Assault Counselor; Certified Anger Management Facilitator; Curriculum /Program Developer, and provides consulting, technical assistance, capacity building, specialized training, and educational seminars to a host of agencies,
advocacy groups, colleges/universities, health care providers, municipal personnel, law enforcement, and community stakeholders.
Asia has numerous awards and accolades, including two (2) Gubernatorial Appointments, bequeathed an NJ Hero, and is a highly sought-after trainer, lecturer, and panelist. Her prevention blogs can be found on Fatherhood.Gov, and appearances in print and broadcast outlets around the world, including CBS News, WBLS, WBGO, the Grio, Huffington Post, NJ.COM, and The Root as an expert guest discussing: fatal & non-fatal strangulation, lethality assessments, preventative strategies, and high profile victimization cases such as: Rihanna, Kasandra Perkins, Reeva Steenkamp, and Janay Rice.
Asia is a graduate of both the prestigious Leadership Academy of the National Resource Center on Domestic Violence and the Advanced Leadership Academy of the Office of Violence Against Women/California Coalition Against Sexual Assault. Her long-term professional goals are to pursue her academic aspirations and obtain a Doctorate Degree in Forensic Psychology and a Juris Doctor Degree.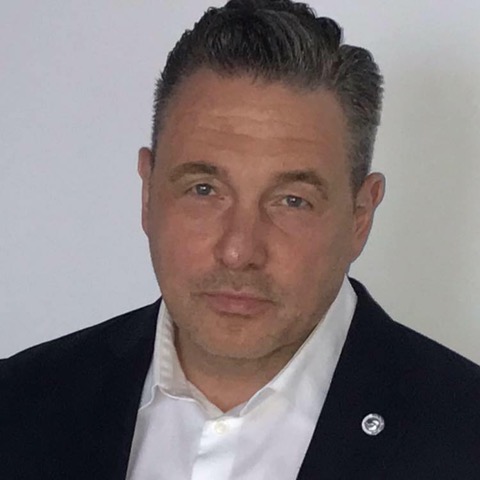 Steven J. Dana
Steven Dana is a 21-year veteran of the Protective Services industry. At various times in his career he has been responsible for the planning and execution of moderate to high threat protective details. Mr. Dana now focuses almost exclusively upon high threat protective services including threat assessment & management, safety planning and consulting, protective intelligence investigations, and high threat victim-witness protection. In 2015, Mr. Dana founded PROTECTION FROM ABUSE Security Services, a 501(c)(3) non-profit corporation providing education, guidance, and protection to at-risk victims of domestic violence, human trafficking, and sexual assault nationally. In 1999, Mr. Dana founded ARGUS Management, Inc., a boutique firm specializing in executive protection, security consulting, insurance casualty claims investigations, pre-trial preparation, and surveillance. Mr. Dana is a graduate of various Executive / Dignitary Protection and Security Driver Training schools, and holds numerous certificates of training for Protective & Evasive Driving, Direct Action Driving Skills, Surveillance Detection Tactics & Techniques, Protective Intelligence, First-Aid, Advanced Firearms, Threat Assessment, and Victim Advocacy. He is a Certified Tier One Security Driver by the International Security Driver Association. Mr. Dana received a Danger Assessment Certification from Johns Hopkins School of Nursing, and is certified to use the Danger Assessment and Levels of Danger Scoring System to evaluate domestic violence cases. Mr. Dana is a member of the Association of Threat Assessment Professionals (ATAP), the International Security Driver Association (ISDA), and the International Foundation for Protection Officers (IFPO). He is a National Advocate Credential Program (NACP) credentialed Specialist for Domestic Violence Intervention, Sexual Assault Intervention, and Program Management. He is on the Advisory Board for Court Appointed Special Advocates for Children (CASA, Philadelphia), and is a Security Consultant to Cornerstone Community Church in Millville, NJ, where he leads the training and implementation of Active Shooter training, Weapons Detection training, and Emergency Response Planning.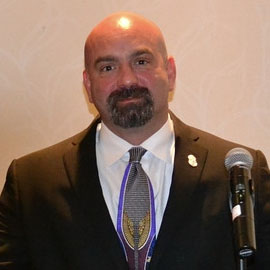 Raffaele M. Di Giorgio
Raffaele M. Di Giorgio is a former law enforcement officer, and presently an international security expert with more than 25 years of military, emergency response, and medical experience. He has provided training and consulting throughout the world including presidential Protective Service Details in Mexico, Australian Embassy (Baghdad), Iraqi National Police (INP) emergency response unit (ERU) members/medics, South Africa Military, Afghanistan National Police, Jordan Special Protection Group (SPG) units and Pakistan Police units. Mr. Di Giorgio is one of the only US citizens to be a licensed Paramedic in the US, UK and Australia. Raffaele provides direct consulting and training services to the US Department of State on their Global Anti-terrorism (GATA) and counterterrorism programs, as well as their Civilian Police Assistance Training Team, (CPATT). Mr. Di Giorgio is also a consultant to the US Department of Defense in conjunction with their Coalition Police Development Division (CPDD), and other US DOD programs. He holds a Department of Defense Security Clearance and holds certifications for Certified Master Anti-Terrorism Specialist (CMAS), Certified Master Executive Protection Specialist (CMEPS), through the Anti-Terrorism Accreditation Board(ATAB), US-National Registry of Emergency Medical Technicians (NREMT), Registered Paramedic United Kingdom (British) Health Professions Council (HPC) Paramedic-License Australasian Registry of Emergency Medical Technicians-Paramedic. He is a multi-disciplined instructor and public speaker on such disciplines as Protective Intelligence, Intelligence Operations, Tactical medicine, High Value Target (HVT) protection, Dignitary protection, Emergency Response Planning, Responding to Mass Casualty Events Both Man-Made and Natural Disasters, Emergency Medical Operations, Crisis Response Planning, and Continuity of Operations Planning(COOP). He is the author of the Amazon #1 best seller and internationally best-selling book "Legal Considerations for Tactical Medical Responders: For Both the Individuals and Agencies" as well as contributor to various law enforcement, military and private security publications and books.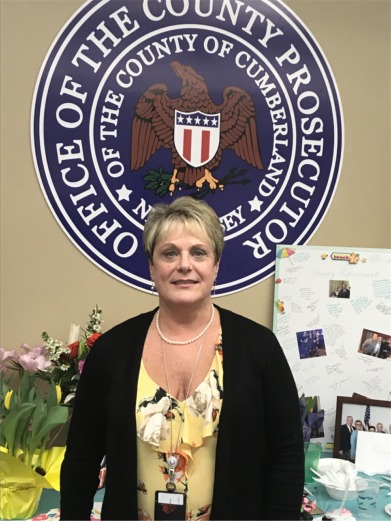 Rita Carr-Volpe
Rita Carr-Volpe retired from the Cumberland County Prosecutor's Office in early 2018 after joining the office in 1996. Prior to joining the Prosecutor's office, Rita earned 19 years of prior judiciary experience with the Cumberland County Superior Courts. Under the direction of the County Prosecutor, and pursuant to the Attorney General Standards to Ensure the Rights of Crime Victims together with the New Jersey Crime Victim's Bill of Rights, she passionately supervised victim advocates and support staff in providing a wide variety of services and referrals to victims and witnesses of all types of indictable crimes originating in Cumberland County.
One of the pinnacle moments of her career was working with the victims and next of kin affected by the terrorist attack on the World Trade Center on September 11, 2001. She worked at the New Jersey Family Assistance Center located in Liberty State Park at the request of the State Office of Victim-Witness Advocacy providing crisis counseling, referrals for services, personal advocacy and financial assistance. She often speaks of how that experience was life changing.
In October 2013, Rita was designated by Prosecutor Jennifer Webb-McRae as her Executive Assistant. However, while assuming these additional responsibilities, Rita retained her title and duties as Director of Victim/Witness Advocacy. This promotion included the daily operations of the Cumberland County Prosecutor's Office as well as supervising 28 members of support staff.
Rita was appointed by Governor Jon S. Corzine in 2009 as Chairperson on the Victims' of Crime Compensation Review Board. Her Bachelor of Arts degree was earned in 2001 from Rowan University in Law and Justice. Soroptimist International of Cumberland County Inc. presented her with the 2013 "Ruby Award" which acknowledges women who, through their personal or professional activities, work to improve the lives of women and girls. She holds many certifications in victim assistance and crisis intervention in conjunction with memberships to various boards in Cumberland County.
Carolyn Tran
Carolyn Tran is a registered social worker, researcher and academic. Carolyn currently serves as a Project Coordinator for Saskatchewan Population Health and Evaluation Research Unit, a bi-university research unit for the University of Saskatchewan and the University of Regina, Canada. She additionally offers support to Bachelor students with the Faculty of Social Work at the University of Regina from time to time. Carolyn's educational background consists of Bachelor of Arts (4 yr with distinction), majoring in Psychology, a Bachelor of Social Work, and currently, completion of a Master's degree in Social Work. She has received numerous awards for her academic endeavors and has received both provincial and national recognition for her innovative research. In addition to excelling academically, she possesses a diverse range of experience after nearly a decade in the field including social work with high risk youth, youth justice, community outreach, families and children as well as social work education and research. Her passions in social work are centered on international social work, specifically human rights and social justice issues, issues affecting immigrants and refugees, and supporting high risk youth in overcoming barriers. Carolyn's social work philosophies use a community based and person centered approach, as well as strengths based and empowering practice utilizing motivational interviewing, mindfulness, and a critical stance.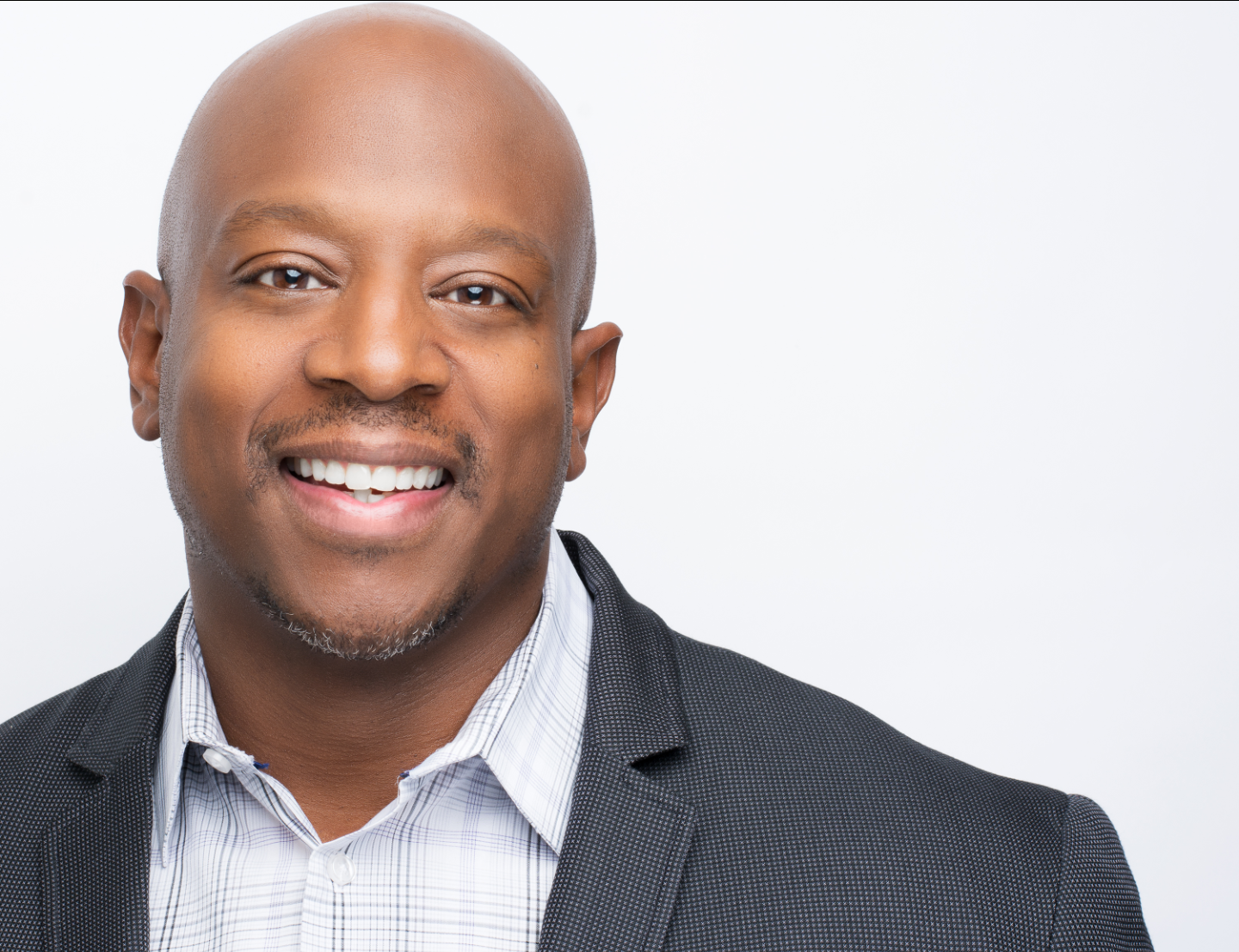 Pastor Ralph Graves, Jr.
Ralph D. Graves Jr. serves as Founder and Senior Pastor of Cornerstone Community Church in Millville, NJ. Ralph Graves is a Motivational Speaker, Business Consultant, and Author. He is the Founder and Vice President of City's Hope Community Development Corporation and Founder of Project U. He is also a member of the National Speakers Association, National and Philadelphia chapters. Ralph Graves has attended North Carolina Central University, Philadelphia Biblical University, The Center for Urban Theological Studies, and Covington Theological Seminary. In 2003, he was ordained by the Bethany Baptist Association and in 2005, he obeyed the voice of the Lord and planted Cornerstone Community Church. In 2011, he retired as a Sergeant of Police after 20 years of dedicated service to the State of NJ. Having been certified by the John Maxwell Team as a Coach, Speaker and Leadership trainer, Mr. Graves decided to pair up his newly acquired training with his business experience and create Project U: Executive Coaching & Leadership Multiplier. Project U offers customizable training programs, resources, and assessment tools that have proven to develop, improve, and multiply leadership through its unique Cornerstone System. Ralph Graves has accomplished many endeavors, but nothing compares to his GREATEST accomplishment, being married to his high school sweetheart, his best friend, his wife Christine Graves for twenty-five years. He and Christine together have three children and three grandchildren.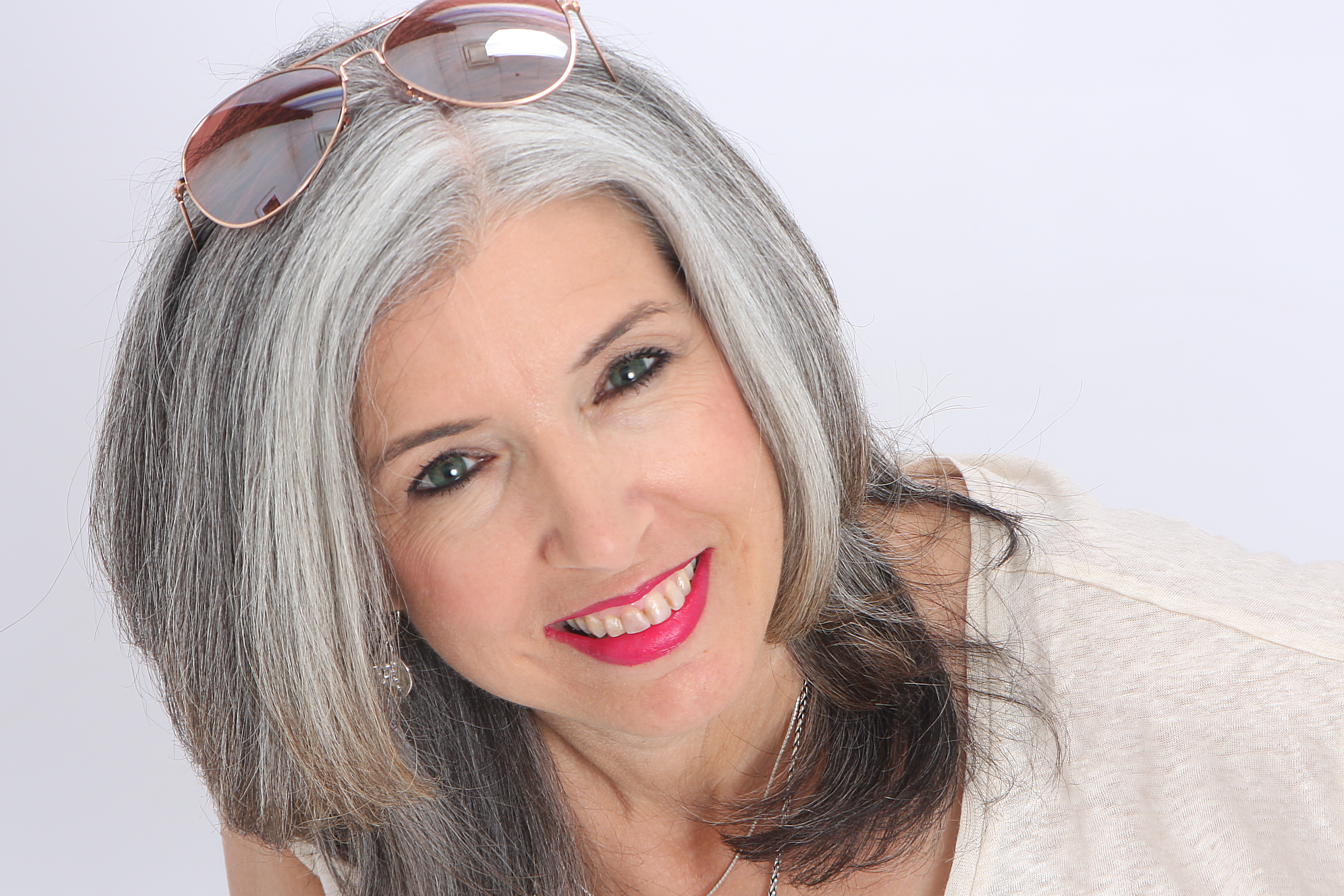 Michelle Kulp
Ms. Kulp is a survivor of domestic violence and is passionate about educating. inspiring, and empowering women. Her prior community services included volunteer legal support and resources to victims of domestic violence for the House of Ruth for many years. Michelle is currently an International Book Launch & Publishing expert, as well as a six-time #1 Bestselling Author. Michelle also mentors women who want to start, grow, and build online businesses. Prior. Ms. Kuly worked for 17 years in the legal field as a paralegal and legal secretary in the areas of civil litigation, personal injury, workers' compensation, international trade law, as well as labor & employment law. In 1995 Michelle founded Legalese, LLC, a private company providing private process services, investigation services, and administrative support to attorneys. Michelle also worked as a reporter for the Capital Gazette newspaper, and as an outside sale representative where she won many awards for tops sales performance.
Scott Richardson
Scott Richardson is a Washington, DC-area brand strategist, digital marketer, and entrepreneur. He is the founder of DC Web Group, LLC which operates several digital marketing companies, including Scott McKellam Agency, Host X Plus, and Ad Rocket PRO. He is a consultant to small to medium-sized businesses and non-profit organizations.  He encourages businesses to achieve organic growth through content marketing strategies, both paid and unpaid. He has a keen eye for design and user experience (UX) optimization. Scott graduated with a Bachelor of Arts degree in Journalism from Simpson College and spent the first 10 years of his professional career as a journalist in TV news and radio. In 2001, he left journalism to purchase a large gym in St. Paul, Minnesota and start a chain of small fitness centers in Minnesota and Iowa. His love of sales and marketing led him to sell his fitness center chain and start the DC Web Group. Scott currently resides in Fairfax, VA with his wife, Kelli and his 3 children, Abegail, Eman, and Annie. He can be reached at scott@scottmckellam.com.